| | |
| --- | --- |
| | May 12, 2017 - In This Issue: |
WE'RE ON CBS ALL OVER THE COUNTRY!
We're on CBS! We're very excited to be on CBS stations across the country! We hope their special on our clinic will bring hope to those suffering from depression. It is currently airing in over 200 markets throughout the country. Click
HERE
or the image below to see the story, and visit our page for more information
HERE
.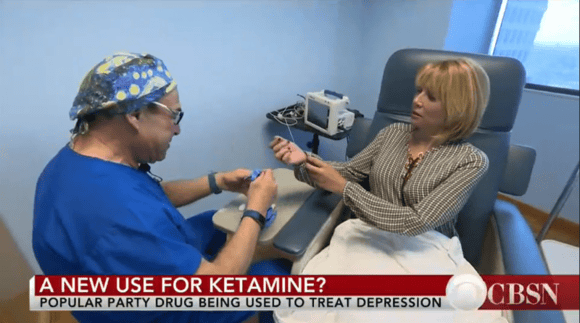 A LETTER FROM DR. MANDEL
Dear Friends & Family,
Greetings from the clinical front lines. This month I'm sharing a scientific article for your enjoyment for two reasons. First, the article presents an important finding: ketamine is a good medication for the treatment of depression. This is not news to us. What makes it noteworthy is that this is data statistically extracted from over 8 million administrations! So much for the detractor claims that the number of patients is too small for us to be confident of the significance of the benefits of ketamine as an antidepressant.
Second, an additional incidental finding, from the statistical analysis of FDA Adverse Effect Reporting System (on which this study is based), is that there are no adverse effects reported in over 8 million administrations of ketamine. We acknowledge that failure to find is not proof of absence, but the absence of adverse reports in 8 million administrations is reassuring.
I wonder if these findings are sufficiently robust to justify an application to the FDA to extend the indications for ketamine. This would be a great help for patients seeking to obtain reimbursement from their insurers. Additionally, the novel analytic approach used in this study affords a window into the efficacy of numerous already approved medicines. I will not be surprised to see big pharma lobby for the reporting system (or access to it) modified in such a way as to make this more difficult to accomplish.
Spring is beautiful here in Los Angeles. The rain has given the trees and the plants a new lease on life and they are responding well. The increase in day light duration is helping to lift the moods of many of our patients. I wish you all a Mental Health Awareness Month informed by the knowledge that suffering is optional. You have alternatives.
Steven L. Mandel, M.D.
"Population scale data reveals the antidepressant effects of ketamine and other therapeutics approved for non-psychiatric indications."
Click
Here to Read More...
INTRODUCING ANGEL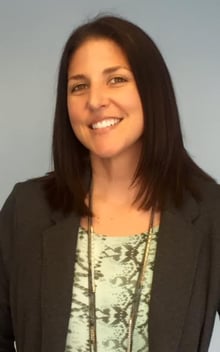 Those of you who have called in or visited the clinic in recent months may have noticed we added a new position; Director of Operations. Angel Jones proudly holds that title, bringing a wide variety of skills to the table. Angel joined our team in November and has been the perfect fit for Ketamine Clinics of Los Angeles. A motivated and energetic individual, she brings with her decades of business management experience, spanning from national retail chains to innovative medicine. In her early years she excelled at managing, branding, establishing visual standards, and opening retail stores for Gap, Nordstrom, and Chico's.
In the last eight years, she has shifted gears and focused on medicine. Angel states, "I fell in love with medicine after taking a part time job filing at the USC Westside Cancer Center. A friend of mine had recruited me to work there and I quickly worked my way up. It was amazing that all I had learned in retail management so easily applied to medicine and the overall patient care experience. I absolutely love caring for patients, leading a team of passionate employees, and assisting in the field of healthcare; the last few years have truly been a gift. I'm so looking forward to my journey here at Ketamine Clinics of Los Angeles. So far, it's been great. In the short time I've been with the team, we've already grown really close."
Click Here to Read More...
LEARN MORE ABOUT OUR EXTENDED BOOSTER
We have permanently added a new service called the extended booster. This booster adds 30 extra minutes to your infusion time! We've had many patients take advantage of the extended booster and so far they've been seeing great results. We're very glad to offer this new infusion option.
MORE NEWS OF INTEREST
Don't forget our talk at NAMI June 7th - Open to the public! Dr. Mandel will be speaking. Reply to this email to learn more.
We are still looking for an LVN and an NP/PA to build our team. Please call our office if you're interested at 310-270-0625.


Pass the word along if you know someone who may be interested. We are offering a generous finder's fee for any referral we hire who stays with our company for at least three months!

We have updated our brochure, click HERE to download.
CALL FOR MORE INFORMATION

Take control of your life, start feeling better today! Discover how Ketamine Treatments can relieve Depression and Chronic Pain!