Adolescent Depression Treatment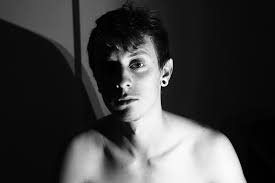 A new study recently published in the Journal of Child and Adolescent Psychopharmacology indicates that ketamine could be a promising treatment option for adolescents suffering from treatment-resistant depression.[1]
The study, conducted by researchers at the University of Minnesota and the Mayo Clinic, followed 13 adolescents aged 12 through 18 who failed to respond positively to two previous trials with traditional antidepressants. Over the course of two weeks, the teens were given six low-dose infusions of ketamine. Researchers found that the IV Ketamine Infusion Therapy resulted in an average decrease of 42% on the Children's Depression Rating Scale (a widely-used clinical scale for assessing severity of depression and change in symptoms in adolescents) and reported that the treatment was "well-tolerated".
The authors of the study conclude that these promising results indicate that Ketamine Therapy could provide an alternate treatment for teens and adolescents who have not responded to traditional treatment with antidepressants. This research builds on the growing body of scientific literature supporting low-dose ketamine infusions as a potential treatment for adults with depression, anxiety, PTSD, and other mood disorders.
Successfully Treating Depression in Adolescents is Vital for Long-Term Health
Adolescence is a crucial period of emotional development, and unfortunately for many teens, a time in which depression can begin to manifest. Yet it is also an important period of brain development. If depression is left untreated during this crucial period of development, it can hinder the brain from achieving critical developmental milestones, potentially setting up the potential for long-term negative outcomes such as chronic depression, disability, and even—in the worst cases—suicide. Therefore, many psychiatrists stress the importance of treating depressing quickly and effectively in order to restore healthy brain development during this critical time.
Traditional treatment for depression in teens generally focuses on a combination of therapy/counseling and antidepressants. Unfortunately, antidepressants present several challenges for patients in this age group. First, they take several weeks, if not months, to take effect. This delay can leave teens vulnerable to additional suffering and at a higher risk of suicide. Second, about 40% of adolescents do not respond to the first attempt at intervention with antidepressants, and of those non-responders, only about half respond to the second attempt at treatment. These bleak statistics indicate that among adolescents, a significant number are coping with treatment-resistant depression. Third, antidepressants carry an FDA "black box warning" about the potential for elevated risk of suicidal ideation and behavior in some individuals under the age of 25.
Because ketamine works on the brain differently than antidepressants, it potentially offers a more positive outcome for adolescents who have not responded to treatment with antidepressants or who would like an alternative form of treatment. IV Ketamine Infusion Therapy involves delivering a very low (sub-anesthetic) dose of ketamine slowly into the bloodstream directly via an IV. Many patients who have undergone Ketamine Therapy report feeling an immediate sensation of relief and a rapid easing of depressive symptoms. The duration of these results is unique to each patient.
Contact Ketamine Clinics of Los Angeles
If your child or adolescent is struggling with depression or has not responded to treatment with antidepressants, we encourage you to contact Dr. Steven L. Mandel at Ketamine Clinics of Los Angeles immediately to find out if IV Ketamine Infusion Therapy may offer a solution.
For more information about Ketamine Infusion Therapy treatments for depression, bipolar, anxiety, post-traumatic stress disorder (PTSD), obsessive compulsive disorder (OCD), fibromyalgia, pain syndromes and other conditions contact us at Ketamine Clinics of Los Angeles in Southern California (Orange County) by clicking here or calling 310-270-0625.
[1] Journal of Child and Adolescent Psychopharmacology VOL. 28, NO. 7
Intravenous Ketamine for Adolescents with Treatment-Resistant Depression: An Open-Label Study
Kathryn R. Cullen, Palistha Amatya, Mark G. Roback, Christina Sophia Albott, Melinda Westlund Schreiner, Yanan Ren, Lynn E. Eberly, Patricia Carstedt, Ali Samikoglu, Meredith Gunlicks-Stoessel, Kristina Reigstad, Nathan Horek, Susannah Tye, Kelvin O. Lim, and Bonnie Klimes-Dougan.
Published Online: 14 Sep 2018 (https://doi.org/10.1089/cap.2018.0030)