Ketamine Infusion Therapy Treatment Post Traumatic Stress Disorder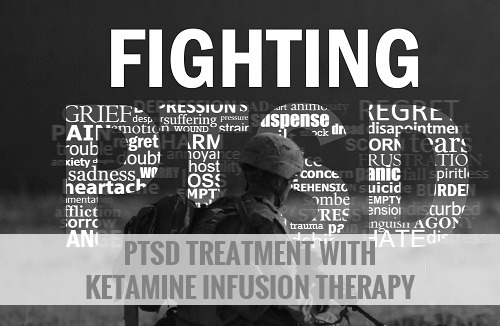 War can have serious psychological and emotional effects on service members, veterans, and others who have been involved in the war zone.
They may experience various types of trauma during the war, which can leave its impact on them even when they have returned back home and family, and are ready to resume their regular life and activity. The people who are affected by the war also include specific groups such as female veterans and older veterans.
Many of these individuals may be diagnosed with Post Traumatic Stress Disorder (PTSD) after their experience in the war. PTSD can be a challenging condition because the conventional treatments available to treat it may not work or show only very limited and slow results. Ketamine infusion treatments have shown great promise in addressing PTSD successfully.
Ketamine Clinics of Los Angeles, led by Dr. Steven L Mandel, provides Ketamine Infusion Therapy to patients of PTSD and other medical conditions in Los Angeles, Beverly Hills, California, and surrounding communities and cities in this part of the nation across the landscape.
Combat Related Trauma
Service members and veterans who have been in the war zones may get deeply affected by the extremely stressful conditions of war. They are away from home and family for long spells of time, and in many cases, the opportunity of communication is severely curtailed. They may sustain physical injuries and go through acute physical trauma in the war activities, and may have to suffer excessive pain and discomfort for prolonged periods.
In many cases, they may witness their fellow members or close friends suffer the brutalities of war, which can affect them deeply at a psychological and emotional level. The symptoms of PTSD may not immediate develop in some cases when the Veterans are back from the war. Sometimes the symptoms may appear later in life, and affect their mental and physical health.
Ketamine Infusion Therapy
Ketamine Therapy is now recognized as one of the most effective treatment options available for patients who have suffered trauma during the war, and are currently suffering from the symptoms of PTSD.
Ketamine infusion treatments in low doses have proved to be safer and more effective that conventional options. Ketamine has also shown to produce results faster and avoids the serious side effects that are usually associated with conventional therapies.
The treatment involves infusion of controlled low doses of ketamine intravenously at sub-anesthetic levels. This enables the provider to deliver the treatment as an in-office procedure. Small doses provided under professional care help to ensure that the risk of adverse effects is minimized.
A key advantage with Ketamine Infusion Therapy is that if the patient responds positively to this treatment approach, the symptoms will start improving within hours to days rather weeks to months as in the case of other alternatives. Research has shown that just a single low dose of ketamine delivered intravenously for about 40 minutes will result in rapid reduction in the symptoms of PTSD.
Dr. Mandel receives patients from Los Angeles, Beverly Hills, California, and nearby areas for the treatment of PTSD symptoms.
For more information about treatments for depression, bipolar, anxiety, post-traumatic stress disorder (PTSD), obsessive compulsive disorder (OCD), fibromyalgia, pain syndromes and other conditions contact us at the Ketamine Clinics of Los Angeles in Southern California (Orange County) by clicking here or calling 310-270-0625