LETTER FROM DR. MANDEL
It is with much joy and gratitude that I shout, "
WE'VE FINALLY MOVED
!" Thank you for your
patience
and understanding as we have been informing you of this
relocation
since September. Construction is not a perfect science and we faced a few uphill battles trying to make everything just right for our first day. I welcome you to visit us at our new address, and ask that you make note that
t
his is our only clinic -
w
e will no longer operate at the Brentwood location.
As of October 29th,
will be cared for at:

By now I expect that you've all gotten your flu shots. Never downplay the importance of this. For you, and your loved ones, it can be a matter of life and death. Over 80,000 Americans died last year from flu complications. I'm including an article below that reviews the fatal nature of the flu and why annual vaccination is so crucial.
As I welcome November, there is much to express that I'm grateful for. The new office is an absolute dream come true. I have not been this excited about anything since my discovery of IV Ketamine Infusion Therapy's effectiveness in treating mood disorders and chronic pain! The ability to expand and care for more patients fuels my soul in ways I never imagined. My hardworking and caring team at Ketamine Clinics of Los Angeles makes me proud every day. We have welcomed a few new employees recently and they are doing a wonderful job. My staff has a ton of heart, and their ability to work seamlessly as a team is admirable. I cannot thank them enough!
Lastly, this month we celebrate the two-year work anniversary of Angel (Director of Operations) and Mary (Registered Nurse). These two ladies were the fourth and fifth employees of the Company. Starting on the same day, they bonded and grew together instantly, creating protocols and work flows that blended medical care routines and administrative planning efforts. It was remarkable to witness their creativity and skills; what they implemented together made a big difference in our
approach
to patient care. Their teamwork instantly contributed to our ongoing success. Thank you ladies for your two years of excellent service. I look forward to celebrating many more milestones together.
Wishing you all a warm and thankful November.
WE'VE MOVED! IMAGES OF OUR

NEW

OFFICE!
On
October 29th, 2018
, we began caring for all patients at our new clinic.

W

e are all moved in and fully operational for

patient

care. L

ooking forward to seeing you at:
6801 Park Terrace, Suite 525
*We are no longer in Brentwood. Ketamine Clinics of Los Angeles has one location, the address above. Phone, Email & Website remain the same.
Our new office was custom built for Ketamine Therapy. We focused on creating a beautiful aesthetic and included the comforts that many of you have asked for. Overall treatment functionality is improved and the location is more accessible, offering above ground parking that is about half the cost of our prior office. The building itself is class-A, with better common areas and reputable management. We have 24/7 security and many other improvements that we think you will appreciate.
We will add art, more furniture, and accessories in the days and weeks to come. If you were holding off on scheduling your boosters so that you could receive treatment in the new clinic, call and schedule today! We look forward to seeing you at the new and
improved
Ketamine Clinics of Los Angeles!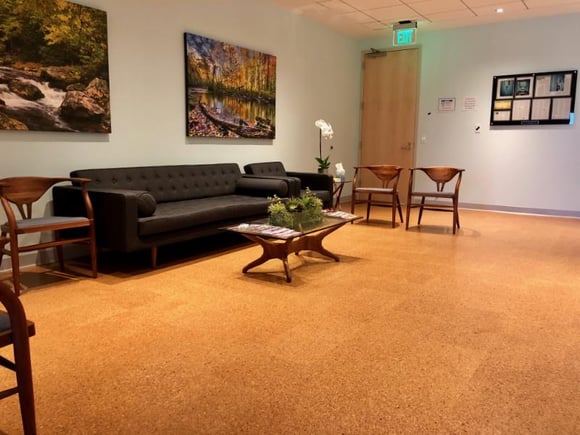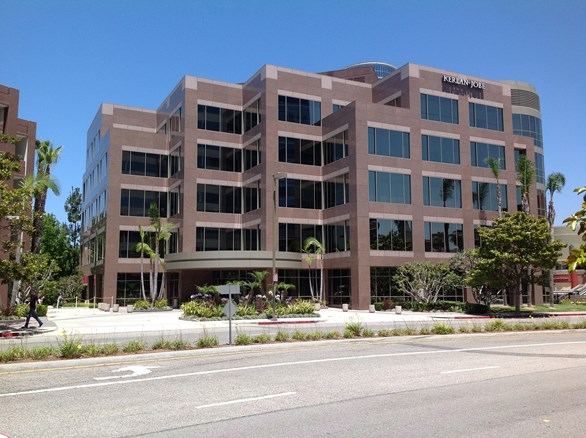 HAPPY TWO YEAR WORKVERSARY
ANGEL & MARY
Ketamine Clinics of Los Angeles is excited to celebrate Angel and Mary's
two-year work anniversary.

As we strive
to provide w
ork/life balance
and maintain happy employees, we thought it

would be fun to ask them what they feel the last two years has brought to their life.
Angel (Director of Operations): Joining the team at Ketamine Clinics of Los Angeles was the greatest career decision I have ever made. This job, which doesn't even feel like a job, but more like a work-family, has given me real purpose. Witnessing patients heal and transform is an inspiration every day. Watching Dr. Mandel train and develop a team of people to love and respect this treatment is so rewarding. His passion is contagious. His ability to evolve with the times and educate all of us with his 30+ years of experience is a gift! Partnering with Sam (COO), to lead our small but consistently growing team (that has more than doubled in size since my first day) has been a highlight. Our partnership is as natural as it comes. The team bonds we've built here are genuine and every patient gets to benefit from it. I feel like I'm just getting started and I look forward to many more years celebrating all that we do with everyone here. I'm so grateful!
Mary (Registered Nurse, BSN)
: I cannot believe it has already been two years since I joined the team at
Ketamine Clinics of Los Angeles
. When I started, I was the only nurse and the first RN, BSN at the clinic. Our team has made some enormous strides in these past two years, and we have discovered how to better help hundreds of patients in the process. I have grown so much as a nurse by working here and I've had the opportunity to do a little bit of everything. The

team has

valued

and implemented many of my ideas and worked with me during times when I needed

support

. I can't wait to see what the future has in store for us. Thank you to the Mandels for believing in my potential and taking a chance on a new grad. I was eager to learn the ropes and I'm ready to take on more challenges in

the

coming year!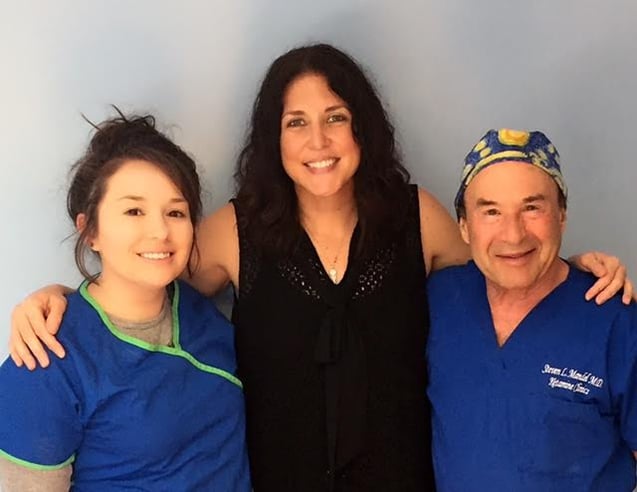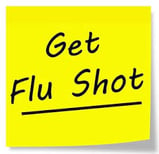 "NEW YORK (AP)
An estimated 80,000 Americans died of the flu and its complications last winter -
the disease's highest death toll in at last four decades
.
The director of the Centers for Disease Control and Prevention, Dr. Robert
Redfield, revealed the total in an interview Tuesday night with The Associated Press.
Flu experts knew it was a very bad season, but at least one found the size of the estimate surprising.
"That's huge," said Dr. William Schaffner, a Vanderbilt University vaccine expert. The tally was nearly twice as much as what health officials previously considered a bad year, he said."
Read more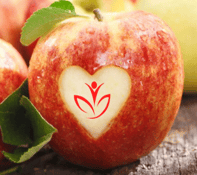 5 Fall Foods with Mental
Health Benefits
"You might find that fall flavors and smells pack a lot of comfort, calling up memories of mom's baking, trips to the pumpkin patch, or holiday meals shared with family.
But the mental health benefits of certain fall foods go beyond the food memories that make you feel good. The nutrients in these five fall foods can deliver a solid boost to your mood."
Read more
Follow Us on Instagram
Follow our Instagram page and join the conversation. We post lots of personal content, new original photos, videos, and plenty of ketamine/healthcare news! Visit us
here!
CONTACT US FOR MORE INFORMATION

Take control of your life, start feeling better today!

Discover how Ketamine Treatments can relieve

Depression

and Chronic Pain!