Low Dose Ketamine Infusions for Acute and Chronic Pain Guidelines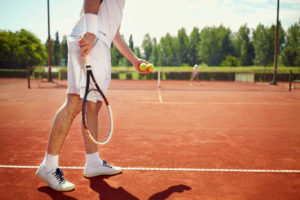 In a huge step forward, a well-respected group of physicians has issued a set of guidelines for the use of ketamine in the treatment of acute pain, while noting ketamine's potential benefits for the use of chronic pain. The guidelines were spearheaded by the American Society of Regional Anesthesia and Pain Medicine and the American Academy of Pain Medicine, while the American Society of Anesthesiologists' Committees on Pain Medicine and Standards and Practice Parameters approved the guidelines document. The document notes that research increasingly supports the safe and effective use of low dose IV ketamine infusions in a variety of contexts, either as a stand-alone treatment option or in conjunction with opioid-based pain management.
The guidelines address two specific issues: when ketamine should be considered an appropriate treatment option and at what dosages (noting that dosages are highly dependent on each unique individual). For instance, the guidelines note that sub-anesthetic ketamine infusions should be considered for patients undergoing inpatient or outpatient surgery. For patients who are opioid-dependent or opioid-tolerant, the guidelines state that low dose ketamine infusions may be appropriate in surgical situations, as a treatment for acute or chronic sickle cell pain, or who are coping with sleep apnea. The guidelines also note some exceptions when ketamine may not be appropriate, such as patients with poorly-controlled cardiovascular or liver disease, patients with active psychosis, and pregnant women.
Ketamine as an Alternative to Opioids
Of course, the greatest benefit of Ketamine Infusion Therapy—the administration of low doses of ketamine directly into the bloodstream through an IV—as a treatment for either acute or chronic pain is simply that it works, and it works safely! However, the authors of the new guidelines stressed another benefit to this "revolutionary" treatment: it offers an alternative to the highly addictive opioid-based pain treatments on which the medical community has depended for the treatment of pain since the early 1990s. Unfortunately, it is now becoming generally accepted that the use of opioid pain medication has played a critical role in the rise of the opioid epidemic facing the United States today.
Thus, as the medical community searches for methods of treating and managing both acute and chronic pain while minimizing, or even avoiding altogether, opioid-based prescriptions, these new guidelines support the idea that ketamine could offer a potential alternative. Ketamine does not have any long-term side effects risk of addiction when administered properly by a qualified medical practitioner. It is an especially attractive alternative for patients who have a history of opioid addiction, who are opioid-dependent or opioid-tolerant, or for whom opioid medications are simply not appropriate.
Contact Ketamine Clinics of Los Angeles
If you or someone you love is struggling with chronic pain and you believe Ketamine Infusion Therapy might offer a solution, we encourage you to contact Dr. Steven L. Mandel at Ketamine Clinics of Los Angeles immediately to discuss this potential treatment option. Ketamine Infusion Therapy could be the solution you are searching for!
Please visit our website at ketamineclinics.com or contact us at 424-343-8889 to schedule an appointment.