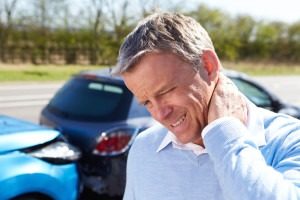 Afghanistan and Iraq wars are the longest combat operations involving American soldiers since Vietnam. A number of soldiers who participated in these operations have shown symptoms of post-traumatic stress disorders (PTSD). For many of the service members, staying away from home for extended periods added to the stress issues.
Severe stressors experienced during combat include being shot at, seeing dead bodies, being ambushed or attacked, receiving rocket fire, and knowing someone who was seriously wounded or killed. A body of research has shown a strong linkage between combat stress and PTSD.
Ketamine Clinics of Los Angeles, led by Dr. Steven Mandel, provides ketamine infusion treatments to deal with PTSD for patients in Los Angeles, Beverly Hills, California, and surrounding locations.
Risk Factors of PTSD in Soldiers
Research has shown that several risk factors make it more likely that service members who participated in Afghanistan and Iraq wars will develop PTSD. These factors include:
Prolonged period of deployment

More severe exposure to combat in areas close to the enemy

Seeing others killed or injured

More severe physical injury

Traumatic brain injury

Lower level of education

Lower rank

Poor social support within the unit

Low morale

Being unmarried

Problems in the family

Prior exposure to trauma

Female gender

Hispanic ethnic group
Mental Health Care for Veterans
Among the veterans from Afghanistan and Iraq wars, 48 percent of those who used VA services were diagnosed with a mental health problem. However, many did not receive mental health care treatment for the following reasons:
Worried about being viewed as weak

Worried about being treated differently

Worried about privacy

Prefer to depend on family and friends

Do not believe in the efficacy of the treatment

Concerned about the side effects of treatment

Problems with the location or cost of treatment
Treatment of PTSD with Ketamine
Ketamine infusion treatments are now available as a new alternative for patients who have not responded well to other treatment options for PTSD, or who want to avoid other treatments with serious side effects.
Ketamine therapy is administered intravenously at sub-anesthetic doses of 0.5 mg/kg. This low dose ensures that the treatment is safe for in-office treatments and will not lead to serious side effects. A mild feeling or dissociation or a slightly raised blood pressure may occur, which will normalize in about two hours after the treatment.
A key advantage of ketamine infusions over other therapies is that if the patient responds well to this treatment, the improvement in symptoms will occur within hours to days rather than weeks to months. According to new research, just a single low dose intravenous infusion of ketamine for 40 minutes can result in a rapid reduction in the symptoms of PTSD.
Most patients may require a series of six treatments spread over two to three weeks in order to achieve optimal results of ketamine IV therapy. Ketamine Clinics of Los Angeles receives patients from Los Angeles, Beverly Hills, California, and other cities in Southern California for the treatment of PTSD symptoms.
For more information about treatments for depression, bipolar, anxiety, post-traumatic stress disorder (PTSD), obsessive compulsive disorder (OCD), fibromyalgia, pain syndromes and other conditions contact us at the Ketamine Clinics of Los Angeles in Southern California (Orange County) by clicking here or calling 310-270-0625