Reduce Depression And Suicidal Thoughts Fast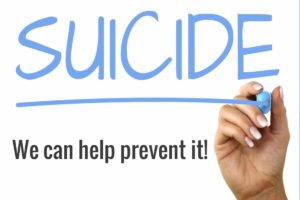 Ketamine, used as an anesthetic for the last 50 years, is now recognized by the medical community as an antidepressant therapy that holds promise.
Though research is still ongoing, Ketamine Therapy proves to reduce the symptoms of depression rapidly in patients that have not responded well to conventional depression medication.
Ketamine Clinics of Los Angeles, led by the compassionate and hardworking Dr. Steven L. Mandel, provides ketamine infusion treatments to patients in Los Angeles, Beverly Hills, and Orange County, as well as those traveling to California from out of the state and country.
Promising Research
A recent study in the American Journal of Psychiatry notes that Ketamine Infusion Therapy can eliminate suicidal thoughts in patients with depression within a matter of hours. This delivery of relief from suicidal thoughts is much faster than any other medication currently available.
This study which was conducted by the Columbia University Medical Center and the New York State Psychiatric Institute, reviewed 80 patients suffering from clinical depression. They were all suffering from suicidal thoughts strong enough to be delineated as clinical suicidal ideation.
The participants received low dose infusions of either Ketamine or midazolam (a sedative) at random. This was administered for six weeks, and the participants also received their usual psychiatric care during this time. In order to gauge their suicidal thinking and depressive symptoms, the participants were required to fill out questionnaires such as the Beck Depression Inventory or Scale for Suicidal Ideation.
Results of the Study
In a matter of 24 hours, the participants who had been administered Ketamine Therapy indicated that there were major favorable changes in the symptoms compared to those on midazolam. They had a significant reduction in depression symptoms, suicidal thinking, and fatigue. Even the participants that did not respond to midazolam were subsequently put on Ketamine Infusion Therapy, and they reported the same improvements in the symptoms.
Upon further analysis of individual variables, researchers found that three times as many patients reported a reduction in suicidal thoughts than those who experienced lessening of depression symptoms. The results show that Ketamine Infusion Therapy has substantial benefits for patients suffering from suicidal thoughts.
Importance of Ketamine to Treat Depression
The rates of suicide have considerably risen in the last few years. As per CDC, these rates have increased by approximately 27 percent between the years 1997 and 2015. A large proportion of this increase is represented by teens and young adults, specifically girls who form a large part of this increased percentage of suicide rates.
The current study strengthens the growing body of research that suggests that Ketamine Therapy can be a treatment of choice for managing symptoms of depression as well as treating suicidal thinking. Traditional treatments for depression have remained unchanged for years, and it is common knowledge that regular antidepressants may not be effective for many patients.
An author of this study, Michael Grunebaum, has highlighted that there is a crucial window in which severely depressed patients need fast and targeted assistance to rule out self-harm. Patients with suicidal thinking need immediate and quick help at the point when the risk of carrying out the suicide is at its highest.
The accomplished Dr. Steven Mandel receives patients from Los Angeles, Beverly Hills, Orange County, California, and other towns and neighborhoods in this part of the nation for ketamine infusion treatments.
For more information about Ketamine Infusion Therapy treatments for depression, bipolar, anxiety, post-traumatic stress disorder (PTSD), obsessive compulsive disorder (OCD), fibromyalgia, pain syndromes and other conditions contact us at the Ketamine Clinics of Los Angeles in Southern California (Orange County) by clicking here or calling 310-270-0625