Suicidal Thoughts Maybe Reduced by Ketamine IV Treatments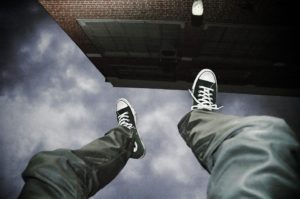 Seconds can make crucial difference when a person feels suicidal. Any delay could cost a life. However, what can health professionals offer in such an emergency? Until recently, there has not been a successful, fast-acting medication to relieve serious depressive symptoms or counteract suicidal thoughts.
Conventional anti-depressants can take more than six weeks to create an impact. Therefore, there is an increasing interest in the medical community about the use of Ketamine Infusion Therapy to treat symptoms that lead to suicidal thoughts.
Ketamine Clinics of Los Angeles, led by Dr. Steven Mandel, provides ketamine infusion treatments to patients in Los Angeles, Beverly Hills, Orange County, California, and surrounding areas.
Recent Research Favors Ketamine
According to a 2017 research study published in The American Journal of Psychiatry, the use of Ketamine Therapy can help eliminate suicidal thinking in patients within a matter of hours. That is indeed promising. As part of this research, 80 individuals received either Ketamine Infusion Therapy or a benzodiazepine compound known as midazolam at random.
This was a double-blind study and both the groups received their medication intravenously. Ketamine not only relieved severe depression symptoms but also decreased suicidal thoughts immediately. The longer lasting benefits of ketamine turned out to be an unexpected outcome of this single-infusion clinical trial.
While many previous studies have indicated that Ketamine does not provide antidepressant support after a week or two, this new research study showed that the results can last for at least six weeks. The study has deeper implications as it offers new hope in the form of Ketamine Therapy for patients suffering from suicidal thoughts and severe depression.
Controlling Suicidal Thoughts with Ketamine
Emergency rooms are often filled with seriously depressed patients. Hospitals may not have sufficient capacity to provide suicidal patients with sustained care and attention. These patients may have to remain on the wait list for days before a room is available. Even when they are being treated, the results with traditional treatments manifest slowly.
A patient suffering from suicidal thoughts may require faster relief. Ketamine Infusion Treatments have now shown to have an impact on quickly controlling suicidal thoughts. This can enable emergency physicians to feel justified in providing this drug to severely affected patients for immediate relief.
Additional Research
This is not the first Ketamine research study to show promise. A recent meta analysis of five clinical trials indicated that Ketamine displayed large and consistent advantages in the reduction of suicidal thoughts (Neuroscience and Biobehavioral Reviews, June 2017). Various other reviews, such as the one in American Journal of Psychiatry from October 2017, also highlight that Ketamine Infusion Therapy is effective in controlling suicidal thoughts.
According to some patients who received Ketamine infusions, they felt very disturbed when depressed and went through an experience as if they were losing control of their mind and body. To worsen matters, they were not adequately treated at hospitals or were provided with ineffective medications. These patients reported that Ketamine Infusion Therapy has helped prevent them from actually committing suicide.
Dr. Steven Mandel cares for patients from Los Angeles, Beverly Hills, Orange County, California, and nearby areas across the landscape for ketamine infusion treatments.
For more information about Ketamine Infusion Therapy treatments for depression, bipolar, anxiety, post-traumatic stress disorder (PTSD), obsessive compulsive disorder (OCD), fibromyalgia, pain syndromes and other conditions contact us at the Ketamine Clinics of Los Angeles in Southern California (Orange County) by clicking here or calling 310-270-0625