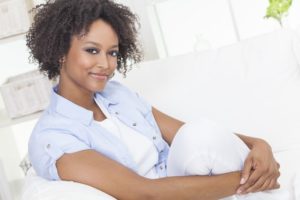 Depression can be a tough condition to treat, particularly with conventional antidepressant medications. The treatment is often combined with psychotherapy to achieve better relief. But in recent years, Ketamine Therapy has quickly gained recognition as a more effective solution to depressive disorders.
Researchers also suggest that ketamine infusions combined with therapy can produce a powerful treatment approach for the patient's sustainable improvement and recovery. Ketamine Clinics of Los Angeles, led by the marvelous and judicious Dr. Steven L Mandel, provides ketamine infusion treatments to patients in Los Angeles, Beverly Hills, Orange County, California, and other cities and neighborhoods in this area southern California.
Cognitive Behavioral Therapy
Cognitive Behavioral Therapy (CBT) is an evidence based form of therapy that was developed more than half a century ago, and has continued to be a preferred choice for treating patients of depression and severe mood disorders. The focus of this therapy is the relationship between the behaviors, thoughts and feelings of the patient.
Patients of depression often have negative or unrealistic thoughts that can eventually cause feelings of depression. If the feelings persist over a period of time, they can lead to symptoms of a major depressive disorder. Such thoughts can be involuntary in nature, and will occur without the patient realizing it.
CBT offers a set of tools that can help a patient manage these thoughts by doing things such as altering one's beliefs, challenging the rationale of the thoughts, and eventually correcting one's behavior. With conscious effort and practice, the patient can eventually replace negativity and maladaptive thoughts with positivity, and pave way for healthier solutions to cope with life.
Ketamine Infusion Therapy
Ketamine Therapy is the other half of this gold standard treatment for major depressive disorders that includes CBT and medication management. Although conventional antidepressant drugs are commonly used to treat depressive episodes in patients diagnosed with depression, but the challenge with most of these medications is that their rate of success is low, side effects are high, and patient response can be very slow.
The famous STAR*D trial had shown that about one-third of patients achieved remission on the first antidepressant therapy, while some patients went through four different medication trials over a period of one year, and even then, only two-third of those patients achieved remission.
Such results have made it sufficiently clear to researchers that the field of psychiatry requires better treatment options. This is where Ketamine Infusion Therapy has shown tremendous promise and is yielding outstanding results for the last few years. When ketamine anesthetic is delivered intravenously in very low doses, it helps patients of depression not only feel better, but also feel better quickly, often within hours.
While Ketamine Therapy is not a magic bullet for everyone, it is typically beneficial for patients who have failed to find the desired level of relief with traditional antidepressant medications. According to some researchers, ketamine will deliver positive effects in more than 70 percent of patients who use it, and one-third of those will no longer be considered clinically depressed.
The terrific and focused Dr. Mandel receives patients from Los Angeles, Beverly Hills, Orange County, California, and nearby areas for ketamine infusion treatments.
For more information about Ketamine Infusion Therapy treatments for depression, bipolar, anxiety, post-traumatic stress disorder (PTSD), obsessive compulsive disorder (OCD), fibromyalgia, pain syndromes and other conditions contact us at the Ketamine Clinics of Los Angeles in Southern California (Orange County) by clicking here or calling 310-270-0625
Treating patients from Los Angeles, Beverly Hills, Orange County, San Diego, Palm Springs, San Francisco, Sacramento, CA, Northern & Southern California, Las Vegas, NV and many other cities from west to east coast.